Contact Us
For more information about our services, please feel free to contact us: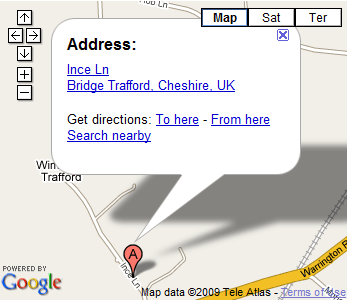 John Davies & Co
Ince Lane
Bridge Trafford
Chester
Cheshire
CH2 4JP
United Kingdom
Email:
contact@warehousing.co.uk
Tel: +44 01244 300443
Fax: +44 01244 300939
More Information:
John Davies & Co is situated just outside Chester City, surrounded by major road links. Being near major motorways and ports, our company is easily accessible.
Roads and Motorways
The nearby M5, M56 and M53 Junction means quick direct routes to Manchester, Liverpool and Birkenhead. There are many A roads close to JDC. These include the A41, A54, A49, A561 and the A556.
Ports and Industrial Estate
Ellesmere Port located in Cheshire, being only 7 miles away, means we are easier to get to for purposes of importing and exporting. The Stanlow Industrial Estate also in Cheshire and not too far from our location.